Please note that you can get up to the entire cost of the PDF purchased from paizo.com off this order as a discount. To do so, please first visit the Store > Paizo Account Synchronization menu option. Follow the instructions there to link your account and Retrieve a list of purchases from paizo.com. Once retrieved, adding this product to your cart will show a discount of up to the full cost of the PDF.
Pathfinder RPG - GameMastery Guide
Rule Your World!
Players may be the heroes of the Pathfinder Roleplaying Game, but whole worlds rest on the Game Master's shoulders. Fortunately for GMs, the Pathfinder RPG GameMastery Guide is here to back you up. Packed with invaluable hints and information, this book contains everything you need to take your game to the next level, from advice on the nuts and bolts of running a session to the greater mysteries of crafting engaging worlds and storylines. Whether you've run one game or a thousand, this book has page after page of secrets to make you sharper, faster, and more creative, while always staying one step ahead of your players.
The Pathfinder RPG GameMastery Guide is a must-have companion volume to the Pathfinder RPG Core Rulebook . This imaginative tabletop game builds upon more than 10 years of system development and an Open Playtest featuring more than 50,000 gamers to create a cutting-edge RPG experience that brings the all-time best-selling set of fantasy rules into the new millennium.
The Pathfinder RPG GameMastery Guide includes:
Tips and tricks for preparing and running a better game, suitable for beginning GMs and battle-hardened veterans.
Step-by-step walkthroughs for creating campaign worlds, cities, cosmologies, feudal systems, and alternate dimensions.
Difficult player types, and how to handle them gracefully.
New rules for subsystems like hauntings, chase scenes, fortune-telling, gambling games, mysteries, and insanity.
Charts to help you generate everything from interesting NPCs and fantastic treasures to instant encounters in any terrain.
Advanced topics such as PC death, game-breaking rules, overpowered parties, solo campaigns, and derailed storylines.
Sample NPC statistics for dozens of common adventuring situations, such as cultists, guardsmen, barmaids, and pirates.
... and much, much more!
This product is not a PDF or accessible outside of Fantasy Grounds. It has been lovingly converted for use within Fantasy Grounds and features the following additions:
All maps resized and set up with a preset grid to make combats easy to manage
Individual area descriptions linked to maps, containing new encounters, treasure parcels and descriptions for just that area
Tokens for each encounter are all pre-placed in starting locations on the map. You can edit these on the fly.
Drag and drop treasure parcels and Encounter XP that is easily awarded to your players to keep the game moving ahead
All the images and handouts from the book available to share with your players as you need them
Converted by:   waynearsenault
Requires: An active subscription or a one time purchase of a Fantasy Grounds Unity license and the included Pathfinder ruleset.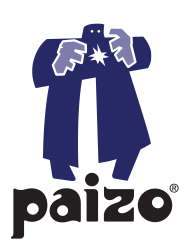 Pathfinder, their respective logos, the Paizo golem, all Paizo titles, the Pathfinder Roleplaying Game rules, and Paizo's character names and distinctive likenesses are property and copyright of Paizo, Inc. in the USA and other countries. Used with permission. (C) 2019
Released on October 22, 2019
Designed for Fantasy Grounds version 3.3.7 and higher.