D&D Adventurers League 10-00 Ice Road Trackers
Wizards of the Coast
---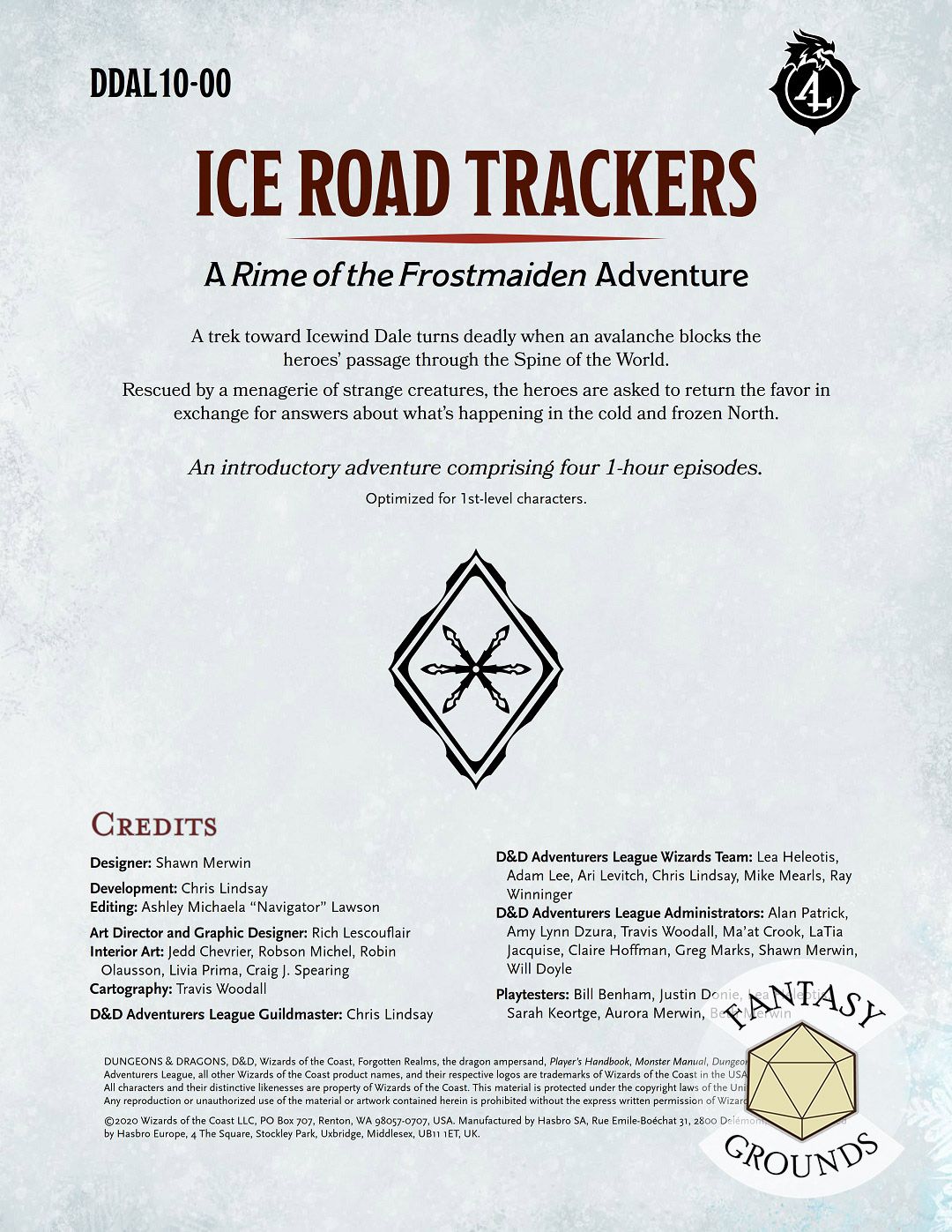 D&D Adventurers League 10-00 Ice Road Trackers
A trek toward Icewind Dale turns deadly when an avalanche blocks the heroes' passage through the Spine of the World. Rescued by a menagerie of strange creatures, the heroes are asked to return the favor in exchange for answers about what's happening in the cold and frozen North.
An introductory adventure comprising four 1-hour episodes.
Adapted for Fantasy Grounds by:   Danny Stratton
Requires: An active subscription or a one time purchase of a Fantasy Grounds Full or Ultimate license and the included D&D fifth edition ruleset. Compatible with Fantasy Grounds Unity or Fantasy Grounds Classic
Screenshots may differ from what you see in-game based on the extension and ruleset you have loaded and if you are running Fantasy Grounds or Fantasy Grounds Unity.
Dungeons & Dragons, Advanced Dungeons & Dragons, their logos, Icewind Dale, and D&D, are trademarks of Wizards of the Coast LLC. Used with permission. All rights reserved.
Released on December 15, 2020
Designed for Fantasy Grounds version 3.3.7 and higher.
Screenshots
WOTC5EDDAL1000