Pathfinder 2 RPG - Pathfinder Bounty # 18: From Family Lost
| | | |
| --- | --- | --- |
| Paizo Inc. | / | Pathfinder 2.0 |
---
This product is part of a bundle. Complete the set and save on all bundled products you don't already own and all future additions to the bundle.
Pathfinder 2 RPG One-Shots Bundle
Note: This product is not eligible for a PDF discount from Paizo
Pathfinder 2 RPG - Pathfinder Bounty # 18: From Family Lost
A Pathfinder Bounty designed for Level 3.
When the Fifth Mendevian Crusade ended, the hamlet of Bulviss was one of many casualties on the Mendevian side of the border. Overrun by demons and their allies, the hamlet hasn't been touched since a band of crusaders cleared out the demonic influence that lingered. Now, contracted by an interested party, a group of adventurers must head into the ruins of Bulviss to find a missing deed and any other surviving treasures. Have the demons truly been removed, or are there other, darker secrets waiting in the ruins?
Written by : Alexi Greer
Content sanctioned for use in the Pathfinder Society (second edition) Organized Play program.
Scenario tags : Repeatable
This product is not a PDF or accessible outside of Fantasy Grounds.  It has been lovingly converted for use with Fantasy Grounds and features the following additions:
Individual area descriptions linked to maps, containing new encounters, treasure parcels and descriptions for just that area
Adapted for Fantasy Grounds by:  Sean Montgomery
Requires: An active subscription or a one time purchase of a Fantasy Grounds Unity license and the Pathfinder 2.0 ruleset. Compatible with Fantasy Grounds Unity
Screenshots may differ from what you see in-game based on the extension and ruleset you have loaded.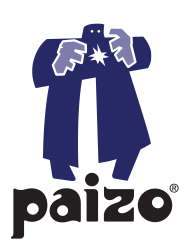 This product (C) 2022, Paizo Inc. All Rights Reserved. Paizo, Paizo Inc., the Paizo golem logo, Pathfinder, the Pathfinder logo, Pathfinder Society, Starfinder, and the Starfinder logo are registered trademarks of Paizo Inc.; Pathfinder Accessories, Pathfinder Adventure Card Game, Pathfinder Adventure Path, Pathfinder Adventures, Pathfinder Battles, Pathfinder Campaign Setting, Pathfinder Cards, Pathfinder Combat Pad, Pathfinder Flip-Mat, Pathfinder Legends, Pathfinder Map Pack, Pathfinder Module, Pathfinder Pawns, Pathfinder Player Companion, Pathfinder Roleplaying Game, Pathfinder Tales, Starfinder Adventure Path, Starfinder Combat Pad, Starfinder Flip-Mat, Starfinder Pawns, and Starfinder Society are trademarks of Paizo Inc.
Released on June 14, 2022
Designed for Fantasy Grounds version 4.1.8 and higher.
Screenshots
PZOSMWPZOPFB0018EFG