Pathfinder 2 RPG - Pathfinder Lost Omens: Pathfinder Society Guide
Paizo Inc.
---
This product is part of a bundle. Complete the set and save on all bundled products you don't already own and all future additions to the bundle.
Pathfinder 2E RPG Lost Omens Bundle
Please note that you can get up to the entire cost of the PDF purchased from paizo.com off this order as a discount. To do so, please first visit the Store > Paizo Account Synchronization menu option. Follow the instructions there to link your account and Retrieve a list of purchases from paizo.com. Once retrieved, adding this product to your cart will show a discount of up to the full cost of the PDF.
Pathfinder 2 RPG - Pathfinder Lost Omens: Pathfinder Society Guide
The Pathfinder Society is a globe-trotting organization of adventurers, scholars, and warriors all dedicated to exploration, collecting lost knowledge and treasure, and sharing it with the world. Lost Omens: Pathfinder Society Guide details everything players and GMs need to know about the Pathfinder Society, from the basics of membership, to the Society's various factions, to the various lodges littered throughout the Inner Sea region. This book is the go-to source for the history and lore of the Pathfinder Society and features new rules content including new equipment, wayfinders, and support for Pathfinder-related archetypes! A useful book in its own right, this helpful volume is a must-have for participants in Paizo's massive Pathfinder Society worldwide organized play campaign, and a great way to get involved in the international campaign!
Story and background for the various Pathfinder Society factions, including key members within each faction.
New backgrounds associated with being a member of the Pathfinder Society.
New archetypes associated with different Pathfinder Society factions.
New spells, feats, and items for members of the Pathfinder Society.
History, motivations, allies, and other information about each Pathfinder Society faction to make for a full and rich campaign centered on the Pathfinder Societies, or as a bonus addition to any campaign.
This product is not a PDF or accessible outside of Fantasy Grounds. It has been lovingly converted for use within Fantasy Grounds and features the following additions:
A new reference manual containing the entire Pathfinder Second Edition Lost Omens: Pathfinder Society Guide organized for ease of reference and presentation. This includes all the sidebars to enhance gameplay, descriptions of new abilities and powers, plus more!
All the images from the book available to share with others.
Tokens for each faction member in case the GM wishes to include them into their campaigns.
Adapted for Fantasy Grounds by: Danny Stratton
Requires: An active subscription or a one time purchase of a Fantasy Grounds Unity license and the included Pathfinder 2.0 ruleset. Compatible with Fantasy Grounds Unity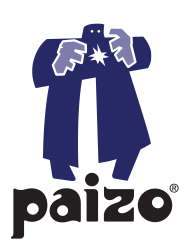 This product (C) 2022, Paizo Inc. All Rights Reserved. Paizo, Paizo Inc., the Paizo golem logo, Pathfinder, the Pathfinder logo, Pathfinder Society, Starfinder, and the Starfinder logo are registered trademarks of Paizo Inc.; Pathfinder Accessories, Pathfinder Adventure Card Game, Pathfinder Adventure Path, Pathfinder Adventures, Pathfinder Battles, Pathfinder Campaign Setting, Pathfinder Cards, Pathfinder Combat Pad, Pathfinder Flip-Mat, Pathfinder Legends, Pathfinder Map Pack, Pathfinder Module, Pathfinder Pawns, Pathfinder Player Companion, Pathfinder Roleplaying Game, Pathfinder Tales, Starfinder Adventure Path, Starfinder Combat Pad, Starfinder Flip-Mat, Starfinder Pawns, and Starfinder Society are trademarks of Paizo Inc.
Released on May 13, 2022
Designed for Fantasy Grounds version 4.1.8 and higher.
Screenshots
PZOSMWPZO9307FG