Pathfinder RPG - Campaign Setting: The Inner Sea World Guide
Paizo Inc.
---
Please note that you can get up to the entire cost of the PDF purchased from paizo.com off this order as a discount. To do so, please first visit the Store > Paizo Account Synchronization menu option. Follow the instructions there to link your account and Retrieve a list of purchases from paizo.com. Once retrieved, adding this product to your cart will show a discount of up to the full cost of the PDF.
Pathfinder RPG - Campaign Setting: The Inner Sea World Guide
The Best of All Possible Worlds
Discover the world of Golarion, the official campaign setting for the smash-hit Pathfinder Roleplaying Game! A time of lost prophecies grips the world, bringing with it an unending maelstrom, a tear in the fabric of reality, a surge of diabolism, and the endless threat of war. Yet all is not lost, for these dark times provide ample opportunity for adventure and heroism.
Inside this exciting and informative tome you will find:
Detailed summaries of the player character races native to Golarion, including more than a dozen distinct human ethnicities
Elaborate gazetteers of more than 40 crumbling empires, expansionist kingdoms, independent city-states, and monster-haunted wildlands of Golarion's adventure-filled Inner Sea region, with locations perfect for nearly any type of fantasy campaign
Cultural information and Pathfinder RPG rules covering the 20 core deities of the Inner Sea, plus entries on other gods, demigods, forgotten deities, weird cults, strange philosophies, and more!
An overview of the Inner Sea's history, a look at time and space, a discussion of magical artifacts and technological wonders, discussions of important factions and organizations, and hundreds of locations ripe for adventure!
Tons of new options for player characters, including Inner Sea-themed prestige classes, feats, spells, adventuring gear, and magic items!
Nine new monsters, including exotic humanoids of the skies and seas, undead and dragons, and an angry demon lord in exile!
A giant poster map that reveals the sweeping landscape of the Inner Sea in all its treacherous glory!
by James Jacobs with Keith Baker, Wolfgang Baur, Clinton J. Boomer, Jason Bulmahn, Joshua J. Frost, Ed Greenwood, Stephen S. Greer, Jeff Grubb, Michael Kortes, Tito Leati, Mike McArtor, Rob McCreary, Erik Mona, Jason Eric Nelson, Jeff Quick, Sean K Reynolds, F. Wesley Schneider, Leandra Christine Schneider, David Schwartz, Amber E. Scott, Stan!, Owen K.C. Stephens, Todd Stewart, James L. Sutter, Greg A. Vaughan, Jeremy Walker, and JD Wiker
This product is not a PDF or accessible outside of Fantasy Grounds. It has been lovingly converted for use within Fantasy Grounds and features the following additions:
All maps resized and set up with a preset grid to make combats easy to manage
Individual area descriptions linked to maps, containing new encounters, treasure parcels and descriptions for just that area
Tokens for each encounter are all pre-placed in starting locations on the map. You can edit these on the fly.
Drag and drop treasure parcels and Encounter XP that is easily awarded to your players to keep the game moving ahead
All the images and handouts from the book available to share with your players as you need them
Adapted for Fantasy Grounds by: Wayne Arsenault
Requires: An active subscription or a one time purchase of a Fantasy Grounds Full or Ultimate license and the included Pathfinder RPG and D&D 3.5/ OGL ruleset. Compatible with Fantasy Grounds Unity or Fantasy Grounds Classic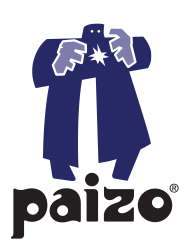 This product (C) 2022, Paizo Inc. All Rights Reserved. Paizo, Paizo Inc., the Paizo golem logo, Pathfinder, the Pathfinder logo, Pathfinder Society, Starfinder, and the Starfinder logo are registered trademarks of Paizo Inc.; Pathfinder Accessories, Pathfinder Adventure Card Game, Pathfinder Adventure Path, Pathfinder Adventures, Pathfinder Battles, Pathfinder Campaign Setting, Pathfinder Cards, Pathfinder Combat Pad, Pathfinder Flip-Mat, Pathfinder Legends, Pathfinder Map Pack, Pathfinder Module, Pathfinder Pawns, Pathfinder Player Companion, Pathfinder Roleplaying Game, Pathfinder Tales, Starfinder Adventure Path, Starfinder Combat Pad, Starfinder Flip-Mat, Starfinder Pawns, and Starfinder Society are trademarks of Paizo Inc.
Released on October 06, 2020
Designed for Fantasy Grounds version 3.3.7 and higher.
Screenshots
PZOSMWPZO9226FG