Pathfinder 2 RPG - Pathfinder Adventure Path #163: Ruins of Gauntlight (Abomination Vaults 1 of 3)
Paizo Inc.
---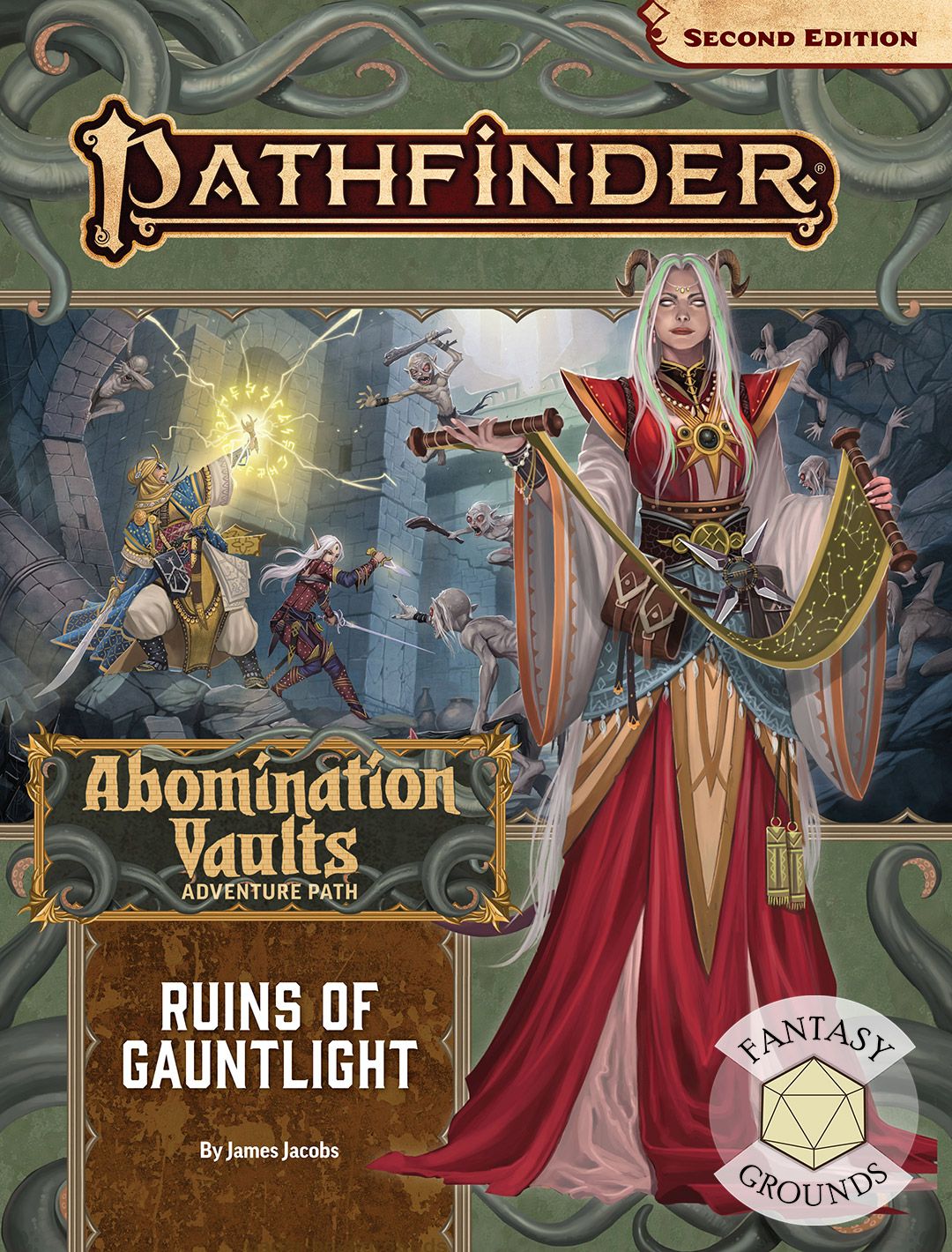 Please note that you can get the entire cost of the PDF purchased from paizo.com off this order as a discount. To do so, please first visit the Store > Paizo Account Synchronization menu option. Follow the instructions there to link your account and Retrieve a list of purchases from paizo.com. Once retrieved, adding this product to your cart will show a discount equivalent to the full cost of the PDF.
Pathfinder 2 RPG - Pathfinder Adventure Path #163: Ruins of Gauntlight (Abomination Vaults 1 of 3)
Enter the megadungeon! When the mysterious Gauntlight, an eerie landlocked lighthouse, glows with baleful light, the people of Otari know something terrible is beginning. The town's newest heroes must venture into the ruins around the lighthouse--and delve the dungeon levels far beneath it--to discover the evil the Gauntlight heralds. Hideous monsters, deadly traps, and mysterious ghosts all await the heroes who dare to enter the sprawling megadungeon called the Abomination Vaults!
"Ruins of Gauntlight" is a Pathfinder adventure for four 1st-level characters. This adventure begins the Abomination Vaults Adventure Path, a three-part, monthly campaign in which the heroes explore a sprawling megadungeon to stop an ancient evil from renewing her monstrous vengeance. This adventure also includes an extensive gazetteer of the town of Otari, the heroes' home base, as well as new monsters, new rules, and new artifacts--including the dread Gauntlight itself!
This product is not a PDF or accessible outside of Fantasy Grounds. It has been lovingly converted for use within Fantasy Grounds and features the following additions:
All maps resized and set up with a preset grid to make combats easy to manage
Individual area descriptions linked to maps, containing new encounters, treasure parcels and descriptions for just that area
Tokens for each encounter are all pre-placed in starting locations on the map. You can edit these on the fly.
Drag and drop treasure parcels and Encounter XP that is easily awarded to your players to keep the game moving ahead
All the images and handouts from the book available to share with your players as you need them
Adapted for Fantasy Grounds by: Bret Davenport
Requires: An active subscription or a one time purchase of a Fantasy Grounds Full or Ultimate license and the included Pathfinder 2.0 ruleset. Compatible with Fantasy Grounds Unity or Fantasy Grounds Classic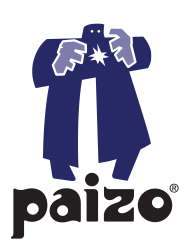 This product (C) 2021, Paizo Inc. All Rights Reserved. Paizo, Paizo Inc., the Paizo golem logo, Pathfinder, the Pathfinder logo, Pathfinder Society, Starfinder, and the Starfinder logo are registered trademarks of Paizo Inc.; Pathfinder Accessories, Pathfinder Adventure Card Game, Pathfinder Adventure Path, Pathfinder Adventures, Pathfinder Battles, Pathfinder Campaign Setting, Pathfinder Cards, Pathfinder Combat Pad, Pathfinder Flip-Mat, Pathfinder Legends, Pathfinder Map Pack, Pathfinder Module, Pathfinder Pawns, Pathfinder Player Companion, Pathfinder Roleplaying Game, Pathfinder Tales, Starfinder Adventure Path, Starfinder Combat Pad, Starfinder Flip-Mat, Starfinder Pawns, and Starfinder Society are trademarks of Paizo Inc.
Released on March 02, 2021
Designed for Fantasy Grounds version 3.3.7 and higher.
Screenshots
PZOSMWPZO90163FG