Starfinder RPG - Deck of Many Worlds
Paizo Inc.
---
This product is part of a bundle. Complete the set and save on all bundled products you don't already own and all future additions to the bundle.
Starfinder Essentials Bundle
Please note that you can get up to the entire cost of the PDF purchased from paizo.com off this order as a discount. To do so, please first visit the Store > Paizo Account Synchronization menu option. Follow the instructions there to link your account and Retrieve a list of purchases from paizo.com. Once retrieved, adding this product to your cart will show a discount of up to the full cost of the PDF.
Starfinder RPG - Deck of Many Worlds
Hold a galaxy of science-fantasy worlds in your fingertips with the Starfinder Deck of Many Worlds !
Arriving in a new system and curious about who (and what) lives there? Want a unique home planet for your player character? Simply combine a few random cards from this 110-card deck to generate one of millions of possible worlds, complete with physical statistics, resident creatures, and much more--including intriguing story hooks that spur countless science-fantasy adventures!
This product is not a PDF or accessible outside of Fantasy Grounds. It has been lovingly converted for use within Fantasy Grounds and features the following additions:
World Tokens provided for placement on star maps
Locations Extension for SFRPG provided
Once world is exported to Locations, NPC and Race links provided for Sapient and Threats on the world
Ability to create a world quickly using a single button
Can create a world randomly using the Deck of Many Worlds format,with options to use the random card or pick cards for specific World, Sapient or Threat if desired
Adapted for Fantasy Grounds by: Danny Stratton
Requires: An active subscription or a one time purchase of a Fantasy Grounds Unity license and a one time purchase of the Starfinder ruleset. Compatible with Fantasy Grounds Unity
Screenshots may differ from what you see in-game based on the extension and ruleset you have loaded.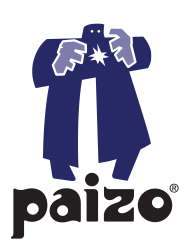 This product (C) 2022, Paizo Inc. All Rights Reserved. Paizo, Paizo Inc., the Paizo golem logo, Pathfinder, the Pathfinder logo, Pathfinder Society, Starfinder, and the Starfinder logo are registered trademarks of Paizo Inc.; Pathfinder Accessories, Pathfinder Adventure Card Game, Pathfinder Adventure Path, Pathfinder Adventures, Pathfinder Battles, Pathfinder Campaign Setting, Pathfinder Cards, Pathfinder Combat Pad, Pathfinder Flip-Mat, Pathfinder Legends, Pathfinder Map Pack, Pathfinder Module, Pathfinder Pawns, Pathfinder Player Companion, Pathfinder Roleplaying Game, Pathfinder Tales, Starfinder Adventure Path, Starfinder Combat Pad, Starfinder Flip-Mat, Starfinder Pawns, and Starfinder Society are trademarks of Paizo Inc.
Released on January 20, 2021
Designed for Fantasy Grounds version 3.3.7 and higher.
Screenshots
PZOSMWPZO7414FG