This product is part of a bundle. Complete the set and save on all bundled products you don't already own and all future additions to the bundle.
Starfinder Adventures Bundle
Please note that you can get up to the entire cost of the PDF purchased from paizo.com off this order as a discount. To do so, please first visit the Store > Paizo Account Synchronization menu option. Follow the instructions there to link your account and Retrieve a list of purchases from paizo.com. Once retrieved, adding this product to your cart will show a discount of up to the full cost of the PDF.
Starfinder RPG - The Threefold Conspiracy AP 6: Puppets Without Strings
With bounties on their heads and evidence of a conspiracy that goes all the way to the top of the Pact Worlds government, the heroes travel to Absalom Station to clear their names and root out the duplicitous agents. But time is of the essence, as the suspects are on the verge of being elected onto the powerful Pact Council. With the operatives unmasked, the heroes have their final chance to come face-to-face with the puppet master behind all their troubles and the architect of the vast conspiracy that threatens the entire system!
"Puppets Without Strings" is a Starfinder Roleplaying Game adventure for four 11th-level characters. This adventure concludes the Threefold Conspiracy Adventure Path, a six-part, monthly campaign in which the players unravel the machinations of insidious aliens who have infiltrated galactic society. This volume also includes advice on how to keep your campaign going past the final encounter, a look at magical training academies across the galaxy, and a selection of new and inexplicable monsters.
Each monthly full-color softcover Starfinder Adventure Path volume contains a new installment of a series of interconnected science-fantasy quests that together create a fully developed plot of sweeping scale and epic challenges. Each 64-page volume of the Starfinder Adventure Path also contains in-depth articles that detail and expand the Starfinder campaign setting and provide new rules, a host of exciting new monsters and alien races, a new planet to explore and starship to pilot, and more!
This product is not a PDF or accessible outside of Fantasy Grounds. It has been lovingly converted for use within Fantasy Grounds and features the following additions:
All maps resized and set up with a preset grid to make combats easy to manage
Individual area descriptions linked to maps, containing new encounters, treasure parcels and descriptions for just that area
Tokens for each encounter are all pre-placed in starting locations on the map. You can edit these on the fly.
Drag and drop treasure parcels and Encounter XP that is easily awarded to your players to keep the game moving ahead
All the images and handouts from the book available to share with your players as you need them
Adapted for Fantasy Grounds by: Christopher Ward
Requires: An active subscription or a one time purchase of a Fantasy Grounds Unity license and a one time purchase of the Starfinder ruleset. Compatible with Fantasy Grounds Unity
Screenshots may differ from what you see in-game based on the extension and ruleset you have loaded.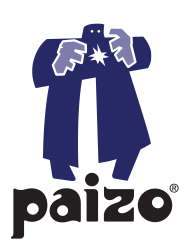 This product (C) 2022, Paizo Inc. All Rights Reserved. Paizo, Paizo Inc., the Paizo golem logo, Pathfinder, the Pathfinder logo, Pathfinder Society, Starfinder, and the Starfinder logo are registered trademarks of Paizo Inc.; Pathfinder Accessories, Pathfinder Adventure Card Game, Pathfinder Adventure Path, Pathfinder Adventures, Pathfinder Battles, Pathfinder Campaign Setting, Pathfinder Cards, Pathfinder Combat Pad, Pathfinder Flip-Mat, Pathfinder Legends, Pathfinder Map Pack, Pathfinder Module, Pathfinder Pawns, Pathfinder Player Companion, Pathfinder Roleplaying Game, Pathfinder Tales, Starfinder Adventure Path, Starfinder Combat Pad, Starfinder Flip-Mat, Starfinder Pawns, and Starfinder Society are trademarks of Paizo Inc.
Released on January 20, 2021
Designed for Fantasy Grounds version 3.3.7 and higher.