Starfinder RPG - Signal of Screams AP 1: The Diaspora Strain
Paizo Inc.
---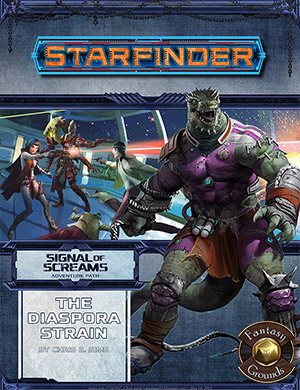 This product is part of a bundle. Complete the set and save on all bundled products you don't already own and all future additions to the bundle.
Starfinder Adventures Bundle
Please note that you can get the entire cost of the PDF purchased from paizo.com off this order as a discount. To do so, please first visit the Store > Paizo Account Synchronizationmenu option. Follow the instructions there to link your account and Retrieve a list of purchases from paizo.com. Once retrieved, adding this product to your cart will show a discount equivalent to the full cost of the PDF.
Starfinder RPG - Signal of Screams AP 1: The Diaspora Strain
Elysium is a Lie
A vacation at a luxury resort located on an asteroid goes horribly wrong as the facilities malfunction and the guests and staff turn violent. The heroes must protect themselves, aid others who have remained rational. and hopefully find a way to stop the growing delirium, even if it means going through guests who have been transformed into hideous abominations! But what will the heroes do when they realize the same condition has begun affecting their own minds?
This volume of Starfinder Adventure Path begins the Signal of Screams Adventure Path and includes:
"The Diaspora Strain," a Starfinder adventure for 7th-level characters, by Chris S. Sims.
Corruptions that grant powerful abilities while eating away at a character's soul, by Jason Keeley.
Advice for running horror campaigns in Starfinder, as well as horror-themed feats, spells, and a new theme, by Epidiah Ravachol.
An archive of alien terrors, including an ooze from the far depths of space and a fearsome acid-spitting arthropod, by Stephen Glicker, Chris S. Sims, and James L. Sutter.
Statistics and deck plans for a sleek security vessel, by Chris S. Sims, plus a glimpse at a beautiful but haunted planet, by Owen K.C. Stephens.
This product is not a PDF or accessible outside of Fantasy Grounds. It has been lovingly converted for use within Fantasy Grounds and features the following additions:
All maps resized and set up with a preset grid to make combats easy to manage
Individual area descriptions linked to maps, containing new encounters, treasure parcels and descriptions for just that area
Tokens for each encounter are all pre-placed in starting locations on the map. You can edit these on the fly.
Drag and drop treasure parcels and Encounter XP that is easily awarded to your players to keep the game moving ahead
All the images and handouts from the book available to share with your players as you need them
Converted by:  Christopher Ward
Requires:An active subscription or a one time purchase of a Fantasy Grounds Full or Ultimate license and the included SFRPG ruleset.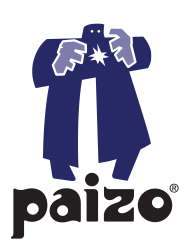 Pathfinder, their respective logos, the Paizo golem, all Paizo titles, the Pathfinder Roleplaying Game rules, and Paizo's character names and distinctive likenesses are property and copyright of Paizo, Inc. in the USA and other countries. Used with permission. (C) 2019
Released on June 25, 2019
Designed for Fantasy Grounds version 3.3.7 and higher.
Screenshots
PZOSMWPZO7210FG