Starfinder RPG - Drift Crisis
---
This product is part of a bundle. Complete the set and save on all bundled products you don't already own and all future additions to the bundle.
Starfinder Essentials Bundle
Please note that you can get up to the entire cost of the PDF purchased from paizo.com off this order as a discount. To do so, please first visit the Store > Paizo Account Synchronization menu option. Follow the instructions there to link your account and Retrieve a list of purchases from paizo.com. Once retrieved, adding this product to your cart will show a discount of up to the full cost of the PDF.
Starfinder RPG - Drift Crisis
In a catastrophic instant, travel through the faster-than-light Drift realm failed, with travelers vanishing in mid-flight, communications scrambling, and the Drift's progenitor god Triune falling mysteriously silent. In the aftermath, empires cling to far-flung holdings, opportunists exploit the chaos, and everyone demands to know what triggered this Drift Crisis and how they can solve it.The Drift Crisis hardcover rulebook and setting guide details this massive galaxy-wide event, introducing a vast array of new conflicts, opportunities, and stories. Equip your characters with the latest technologies and techniques for surviving the upheaval, with new gear and character options. Discover the influential factions that are restoring order, profiting on the wreckage, or perpetuating the pandemonium. And experience the Drift Crisis with 20 detailed adventure seeds that range from survival to saving the galaxy!
This product is not a PDF or accessible outside of Fantasy Grounds. It has been lovingly converted for use within Fantasy Grounds and features the following additions:
Tokens for each encounter are all pre-placed in starting locations on the map. You can edit these on the fly.
Drag and drop treasure parcels and Encounter XP that is easily awarded to your players to keep the game moving ahead
All the images and handouts from the book available to share with your players as you need them
Adapted for Fantasy Grounds by:
Christopher Ward
Requires: An active subscription or a one time purchase of a Fantasy Grounds Unity license and the Starfinder ruleset. Compatible with Fantasy Grounds Unity
Screenshots may differ from what you see in-game based on the extension and ruleset you have loaded.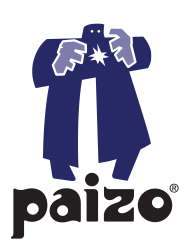 This product (C) 2022, Paizo Inc. All Rights Reserved. Paizo, Paizo Inc., the Paizo golem logo, Pathfinder, the Pathfinder logo, Pathfinder Society, Starfinder, and the Starfinder logo are registered trademarks of Paizo Inc.; Pathfinder Accessories, Pathfinder Adventure Card Game, Pathfinder Adventure Path, Pathfinder Adventures, Pathfinder Battles, Pathfinder Campaign Setting, Pathfinder Cards, Pathfinder Combat Pad, Pathfinder Flip-Mat, Pathfinder Legends, Pathfinder Map Pack, Pathfinder Module, Pathfinder Pawns, Pathfinder Player Companion, Pathfinder Roleplaying Game, Pathfinder Tales, Starfinder Adventure Path, Starfinder Combat Pad, Starfinder Flip-Mat, Starfinder Pawns, and Starfinder Society are trademarks of Paizo Inc.
Released on July 12, 2022
Designed for Fantasy Grounds version 4.1.8 and higher.
Screenshots
PZOSMWPZO7119FG