Pathfinder RPG - Harrow Deck
Paizo Inc.
---
Pathfinder Cards: Deluxe Harrow Deck
Divine your destiny with the Deluxe Harrow Deck, the legendary fortune-telling deck of the Pathfinder RPG world! With this 54-card, full-color set of fortune-telling cards, you'll learn how to include the Harrow in any Pathfinder RPG game, and enhance play with rule cards detailing spells, fortune-telling methods, and other insights. With vivid art, patterned backing, and a size common to many real-world tarot decks, the Deluxe Harrow Deck straddles the lines between game supplement and storytelling set piece. Master the Harrow and make the future anything you desire!
Includes the "Harrow Deck" extension which simulates using the harrow deck.
This module includes the following cards:
The Avalanche
The Bear
The Beating
The Betrayal
The Big Sky
The Brass Dwarf
The Carnival
The Courtesan
The Cricket
The Crows
The Cyclone
The Dance
The Demons Lantern
The Desert
The Eclipse
The Empty Throne
The Fiend
The Foreign Trader
The Forge
The Hidden Truth
The Idiot
The Inquisitor
The Joke
The Liar
The Locksmith
The Lost
The Marriage
The Midwife
The Mountain Man
The Mute Hag
The Owl
The Paladin
The Peacock
The Publican
The Queen Mother
The Rabbit Prince
The Rakshasa
The Sickness
The Snake Bite
The Survivor
The Tangled Briar
The Teamster
The Theater
The Trumpet
The Twin
The Tyrant
The Unicorn
The Uprising
The Vision
The Wanderer
The Waxworks
The Winged Serpent
This product is not a PDF or accessible outside of Fantasy Grounds. It has been lovingly converted for use within Fantasy Grounds and features the following additions:
All maps resized and set up with a preset grid to make combats easy to manage
Individual area descriptions linked to maps, containing new encounters, treasure parcels and descriptions for just that area
Tokens for each encounter are all pre-placed in starting locations on the map. You can edit these on the fly.
Drag and drop treasure parcels and Encounter XP that is easily awarded to your players to keep the game moving ahead
All the images and handouts from the book available to share with your players as you need them
Requires: This content requires an active license or subscription for Fantasy Grounds to download and use.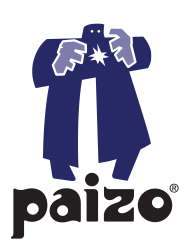 Pathfinder, their respective logos, the Paizo golem, all Paizo titles, the Pathfinder Roleplaying Game rules, and Paizo's character names and distinctive likenesses are property and copyright of Paizo, Inc. in the USA and other countries. Used with permission. (C) 2017
Videos
Harrow Deck Product Demo
Released on December 14, 2017
Designed for Fantasy Grounds version 3.2.2 and higher.
Screenshots
PZOSMWPZO3042FG
Customers Who Bought This Item Also Bought