Pathfinder Playtest Adventure: Doomsday Dawn
Paizo Inc.
---
Pathfinder Playtest Adventure: Doomsday Dawn
The Final Countdown!
Mysterious ancient artifacts from sand-choked Osirion count down the years until a rare planetary conjunction that will align Pathfinder's world of Golarion with the hostile planet Aucturn, allowing the ravenous hordes of the Dominion of the Black to surge forth and harvest the brains of the Inner Sea, remaking the world in their terrible, alien image. Doomsday Dawntakes the heroes on a decade-long journey throughout Golarion as they attempt to understand and defeat the otherworldy menace and avoid utter catastrophe. This collection of seven multi-encounter scenarios is designed to introduce the Pathfinder Playtest rules in a guided, shared playtest experience coinciding with regular surveys and feedback from players like you!
This product is not a PDF or accessible outside of Fantasy Grounds. It has been lovingly converted for use within Fantasy Grounds and features the following additions:
All maps resized and set up with a preset grid to make combats easy to manage
Individual area descriptions linked to maps, containing new encounters, treasure parcels and descriptions for just that area
Tokens for each encounter are all pre-placed in starting locations on the map. You can edit these on the fly.
Drag and drop treasure parcels and Encounter XP that is easily awarded to your players to keep the game moving ahead
All the images and handouts from the book available to share with your players as you need them
Converted by:  Martin Blake
Requires:An active subscription or a one time purchase of a Fantasy Grounds Full or Ultimate license and the included Pathfinder 2.0 ruleset.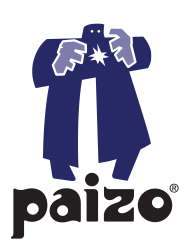 Pathfinder, their respective logos, the Paizo golem, all Paizo titles, the Pathfinder Roleplaying Game rules, and Paizo's character names and distinctive likenesses are property and copyright of Paizo, Inc. in the USA and other countries. Used with permission. (C) 2018
Released on September 18, 2018
Designed for Fantasy Grounds version 3.3.6 and higher.
Screenshots
PZOSMWPZO2100MFG