Pathfinder Playtest Flip-Mat Multi-Pack
Paizo Inc.
---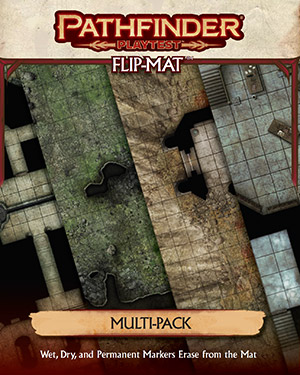 Pathfinder Playtest Flip-Mat Multi-Pack
Fight for the Future!
Playtest the new Pathfinder rules in style with this collection of two double-sided Flip-Mats featuring four key encounter areas from the Pathfinder Playtest Adventure: Doomsday Dawn! Featured areas include a burnt-out crypt under the city of Magnimar, a ruined temple in the demon-infested Worldwound, a wizard's tower beside a remote mountain pool, and an arcanist astronomer's subterranean workshop!
Converted by:  Martin Blake
Requires:An active subscription or a one time purchase of a Fantasy Grounds Full or Ultimate license and the included Pathfinder 2.0 ruleset.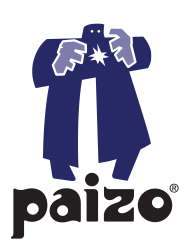 Pathfinder, their respective logos, the Paizo golem, all Paizo titles, the Pathfinder Roleplaying Game rules, and Paizo's character names and distinctive likenesses are property and copyright of Paizo, Inc. in the USA and other countries. Used with permission. (C) 2018
Released on August 21, 2018
Designed for Fantasy Grounds version 3.3.6 and higher.
Screenshots
PZOSMWPZO2100FMMPFG