Jans Token Pack 23 - Thugs and Thieves
Indie Publishers
---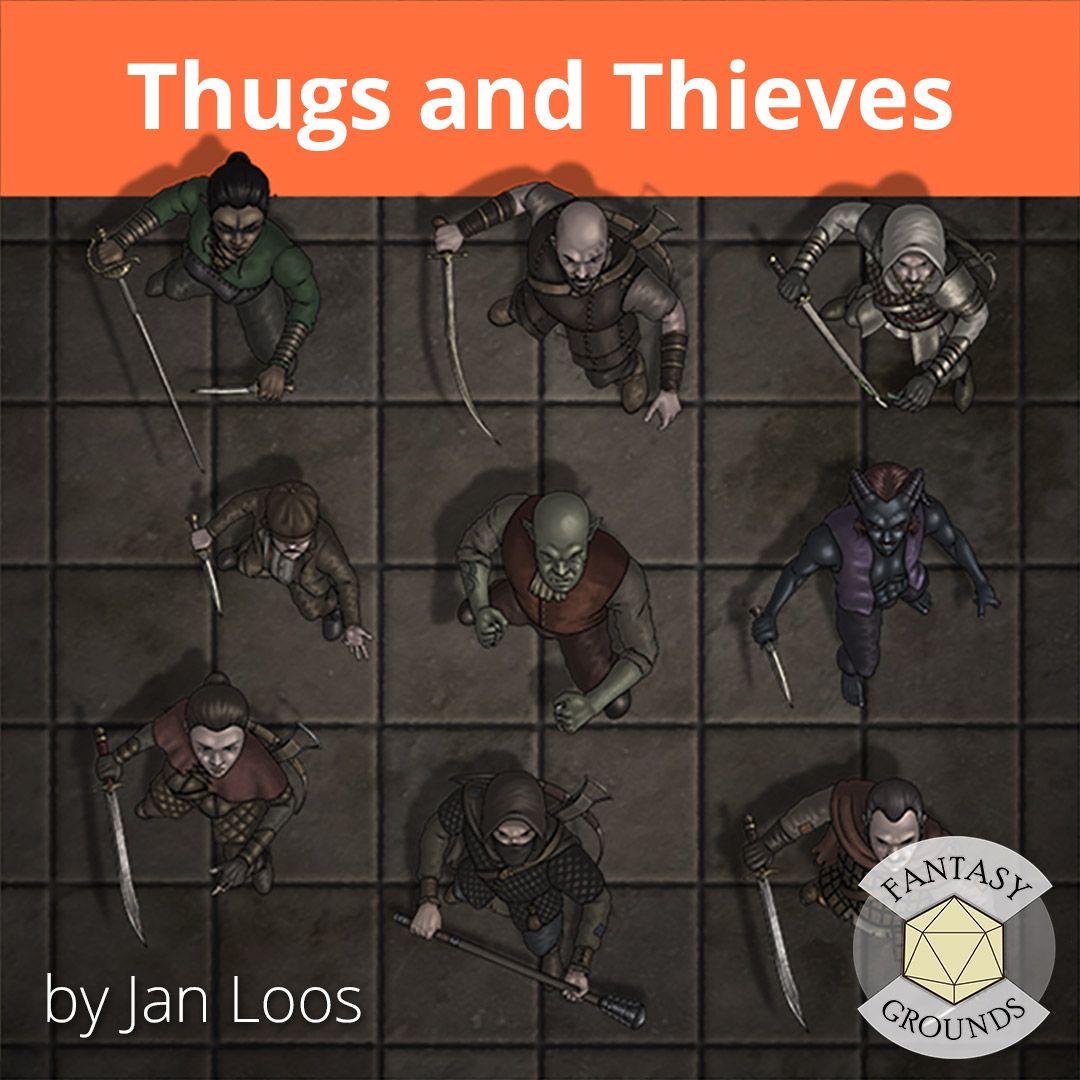 Jans Token Pack 23 - Thugs and Thieves
Say hello to my little friends...
Every campaign needs a villain, and every villain needs some henchmen. This pack is filled with thugs and thieves that can bother your players.
They can work for a single villain or a criminal organization such as a thieves guild.
Most tokens are based on the NPC characters from our favorite roleplaying game source books.
Including:
Thug
Bandit
Bandit Captain
Spy
Berserker
Swashbuckler
Gladiator
Master Thief
Assassin
There are also some gangsters that I made up, such as an Orc Brawler. I wish you great adventures using these tokens!
Adapted for Fantasy Grounds by:   Jan Loos
Requires: An active subscription or a one time purchase of a Fantasy Grounds Full or Ultimate license and any ruleset. Compatible with Fantasy Grounds Unity or Fantasy Grounds Classic
Owned by Jan Loos. Copyright (C) 2021. Used with permission. All rights reserved.
Released on March 23, 2021
Designed for Fantasy Grounds version 3.3.7 and higher.
Screenshots
IPFGANYJLJTP23