Ddraig Goch's Samhain Pack 3
Indie Publishers
---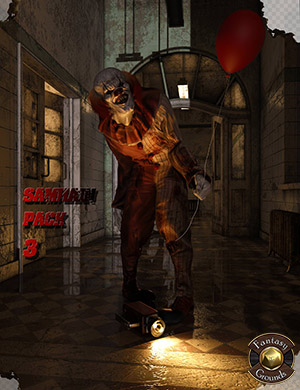 Ddraig Goch's Samhain Pack 3
This product depicts 62 uniquely designed 3D rendered tokens to be used in your fantasy role-playing games. To err is human to arggggg is zombie!
This pack includes the following:
Creatures:
Bats
Bat Swarms
Black Spiders
Boogymen
Creatures From The Deep
Death
Demon Mages
Demon Skeletons
Devils
Fallen Skeletons
Fire Spiders
Frankenstein's Monster / Golem
Horned Demons
Mutants
Plague Spiders
Pumpkin Head
Scary Clowns
Silence
Undead Werewolves
Virals
Objects:
Bed
Blood
Bone
Coffin Bones
Coffins
Chest, both open and closed
Fog
Gore
Skull
Converted by:  Kiel Thompson
Requires:An active subscription or a one time purchase of a Fantasy Grounds Full or Ultimate license and any ruleset.
Owned by Kiel Thompson. Copyright (C) 2019. Used with permission. All rights reserved.
Released on September 24, 2019
Designed for Fantasy Grounds version 3.3.7 and higher.
Screenshots
IPFGANYDGSP3