D&D Adventurers League 10-01 The Frozen North
Wizards of the Coast
---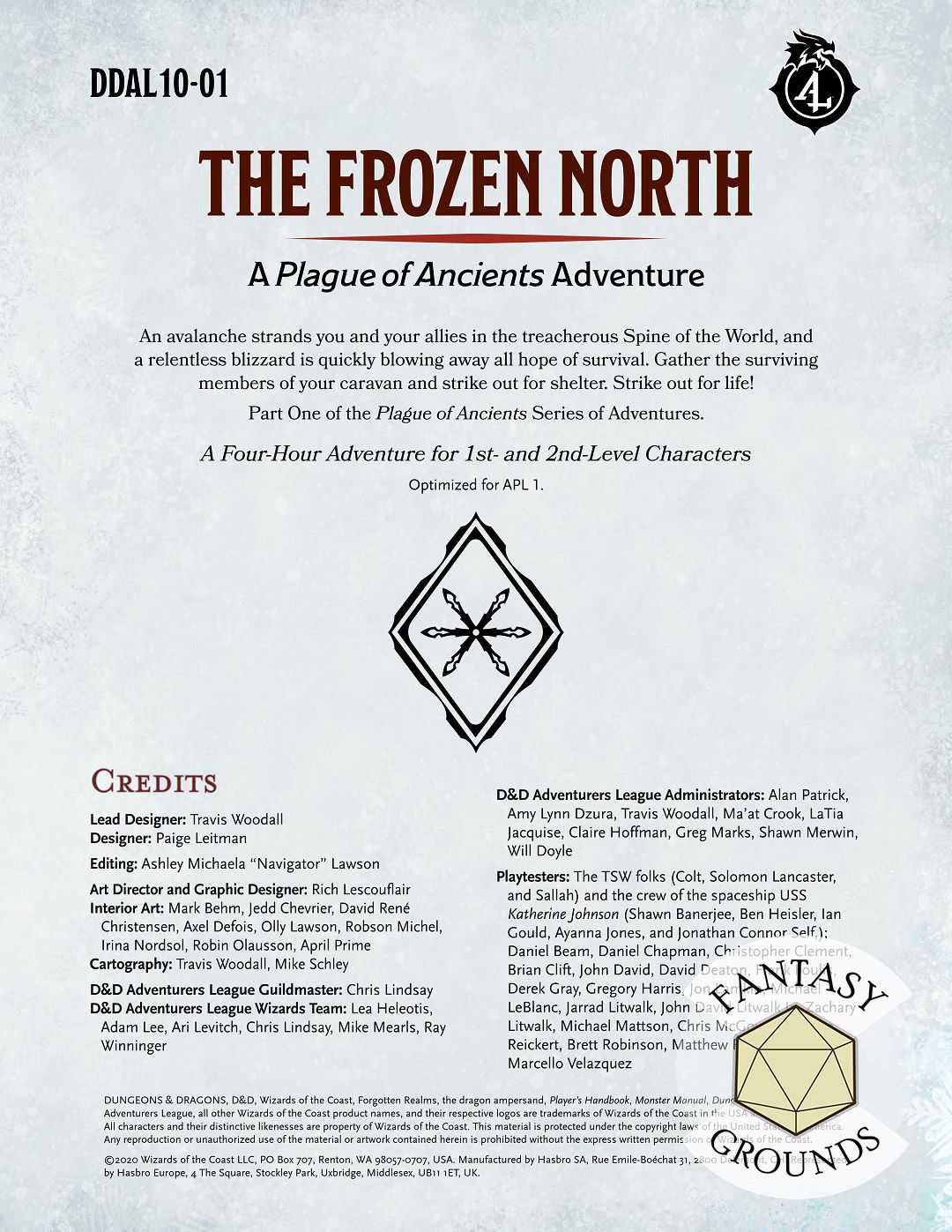 D&D Adventurers League 10-01 The Frozen North
An avalanche strands you and your allies in the treacherous Spine of the World, and
a relentless blizzard is quickly blowing away all hope of survival. Gather the surviving
members of your caravan and strike out for shelter. Strike out for life!
Part One of the Plague of Ancients Series of Adventures.
A Four-Hour Adventure for 1st- and 2nd-Level Characters
Optimized for APL 1.
Adapted for Fantasy Grounds by:   Danny Stratton
Requires: An active subscription or a one time purchase of a Fantasy Grounds Full or Ultimate license and the included D&D fifth edition ruleset. Compatible with Fantasy Grounds Unity or Fantasy Grounds Classic
Screenshots may differ from what you see in-game based on the extension and ruleset you have loaded and if you are running Fantasy Grounds or Fantasy Grounds Unity.
Dungeons & Dragons, Advanced Dungeons & Dragons, their logos, Icewind Dale, and D&D, are trademarks of Wizards of the Coast LLC. Used with permission. All rights reserved.
Released on December 15, 2020
Designed for Fantasy Grounds version 3.3.7 and higher.
Screenshots
WOTC5EDDAL1001