Castles and Crusades: C1 The Mortality of Green
Troll Lord Games
---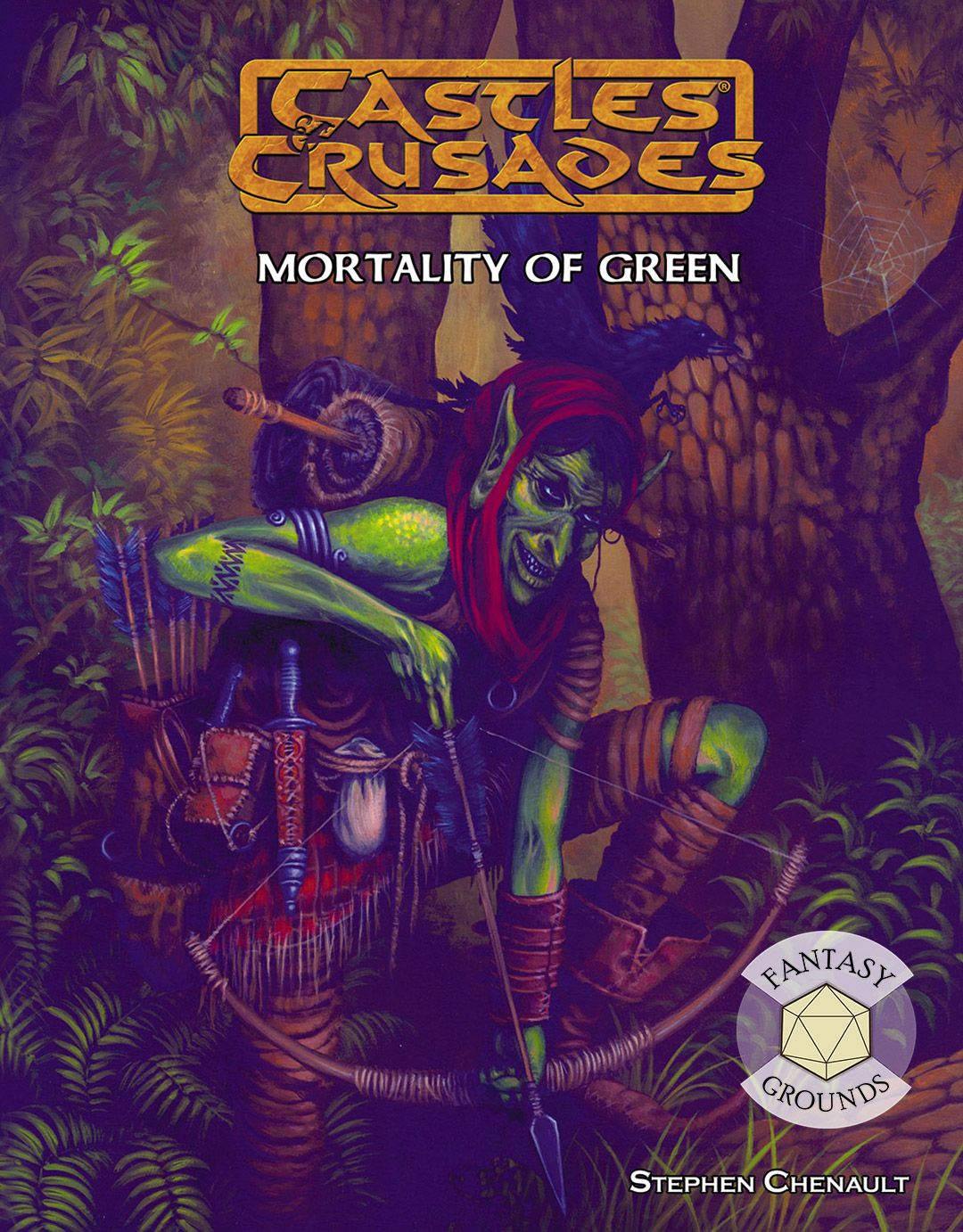 This product is part of a bundle. Complete the set and save on all bundled products you don't already own and all future additions to the bundle.
CASTLES & CRUSADES BUNDLE
A Castles & Crusades Adventure module for Fantasy Grounds
Castles & Crusades Quick Start Rules (Free)
Tis said of that ancient brooding forest that even before the world grew accustomed to the light of day, that her stems were grown high and her eves already dark and contemplative. If ever those ancient trees have pondered, however, then it was in silent expectancy, brooding on a bent that only they and perhaps a few others may know, for it has never been theirs to speak with vocal tongue. Mayhap they ponder simple things, or maybe they wonder on the many creatures which have come to crawl the earth since those days before days, for all manner of beasts and monsters have come from the outlands to slip into obscurity underneath the shadowy vale of the Darkenfold.
Mortality of Green includes an area map of the Darkenfold forest, information on the villages of Ends Meet and Greenbriar, hand outs for the players, and new monsters for the Referee. The module is designed for and easily accommodates into any campaign setting, including the Winter Dark Campaign Setting. It is especially good for a single nights play.
Comes complete with Area Map of the Darkenfold Forest!
Designed for 4-8 characters of levels 3-5. It is particularly suited for a ranger or druid.
Adapted for Fantasy Grounds by: John Dziadek
Requires: An active subscription or a one time purchase of a Fantasy Grounds Full or Ultimate license and a one time purchase of the Castles & Crusades ruleset. Compatible with Fantasy Grounds Unity or Fantasy Grounds Classic
This product is Copyright 2021, SmiteWorks USA, LLC. Used under license from Troll Lord Games. This product's format, programming code, and presentation is copyrighted by SmiteWorks USA, LLC.
Released on September 05, 2010
Designed for Fantasy Grounds version 2.9.9 and higher.
Screenshots
TLG8075FG2