Starfinder RPG - Starfinder Society Roleplaying Guild Guide
Paizo Inc.
---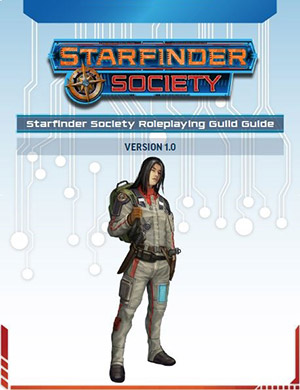 Starfinder Society Roleplaying Guild Guide
Within the pages of the Starfinder Society Roleplaying Guild Guide you will find everything you need to bring your own character to life. Find the answers to your questions about the Roleplaying Guild are right here!
Inside Starfinder Society Roleplaying Guild Guide, you'll find the following:
Over 50 Starfinder Society Boons
Information on Organized Play
Detailed Character Creation Guidelines
In Depth GM Details
Information on running Starfinder Society Campaigns
This product is not a PDF or accessible outside of Fantasy Grounds. It has been lovingly converted for use within Fantasy Grounds and features the following additions:
All maps resized and set up with a preset grid to make combats easy to manage
Individual area descriptions linked to maps, containing new encounters, treasure parcels and descriptions for just that area
Tokens for each encounter are all pre-placed in starting locations on the map. You can edit these on the fly.
Drag and drop treasure parcels and Encounter XP that is easily awarded to your players to keep the game moving ahead
All the images and handouts from the book available to share with your players as you need them
Requires: This content requires an active license or subscription for Fantasy Grounds to download and use and the Starfinder Ruleset.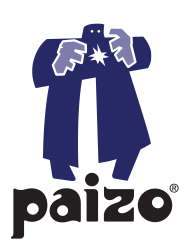 Pathfinder, their respective logos, the Paizo golem, all Paizo titles, the Pathfinder Roleplaying Game rules, and Paizo's character names and distinctive likenesses are property and copyright of Paizo, Inc. in the USA and other countries. Used with permission. (C) 2018
Released on April 03, 2018
Designed for Fantasy Grounds version 3.3.4 and higher.
Screenshots
PZOSMWPZOSFS0000EFG