Pathfinder Society Playtest Scenario #3: Arclord's Envy
Paizo Inc.
---
Pathfinder Society Playtest Scenario #3: Arclord's Envy
A Pathfinder Society scenario designed for 5th-level PCs.
Among the greatest archmages in Golarion's history is Nex, who created an arcane kingdom that shares his name and survives to this day.
Although the archmage disappeared under mysterious circumstances millennia ago, his disciples the Arclords have continued his vision--at least what they can piece together from his surviving writings.
The capital of Quantium's now abuzz with the news that another of Nex's texts has resurfaced, and already the owner has died under suspicious circumstances.
Hoping to avert a political predicament as various arclords fight to inherit the text, the local authorities have hired the Pathfinder Society to untangle the situation as independent investigators.
Written by Lyz Liddell.
This product is not a PDF or accessible outside of Fantasy Grounds. It has been lovingly converted for use within Fantasy Grounds and features the following additions:
All maps resized and set up with a preset grid to make combats easy to manage
Individual area descriptions linked to maps, containing new encounters, treasure parcels and descriptions for just that area
Tokens for each encounter are all pre-placed in starting locations on the map. You can edit these on the fly.
Drag and drop treasure parcels and Encounter XP that is easily awarded to your players to keep the game moving ahead
All the images and handouts from the book available to share with your players as you need them
Converted by:  Allen Dodge
Requires:An active subscription or a one time purchase of a Fantasy Grounds Full or Ultimate license and a one time purchase of the Pathfinder 2.0 ruleset.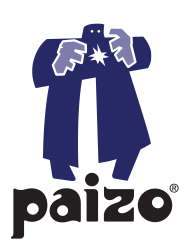 Pathfinder, their respective logos, the Paizo golem, all Paizo titles, the Pathfinder Roleplaying Game rules, and Paizo's character names and distinctive likenesses are property and copyright of Paizo, Inc. in the USA and other countries. Used with permission. (C) 2018
Released on September 19, 2018
Designed for Fantasy Grounds version 3.3.6 and higher.
Screenshots
PZOSMWPZOPSSTPT03EFG